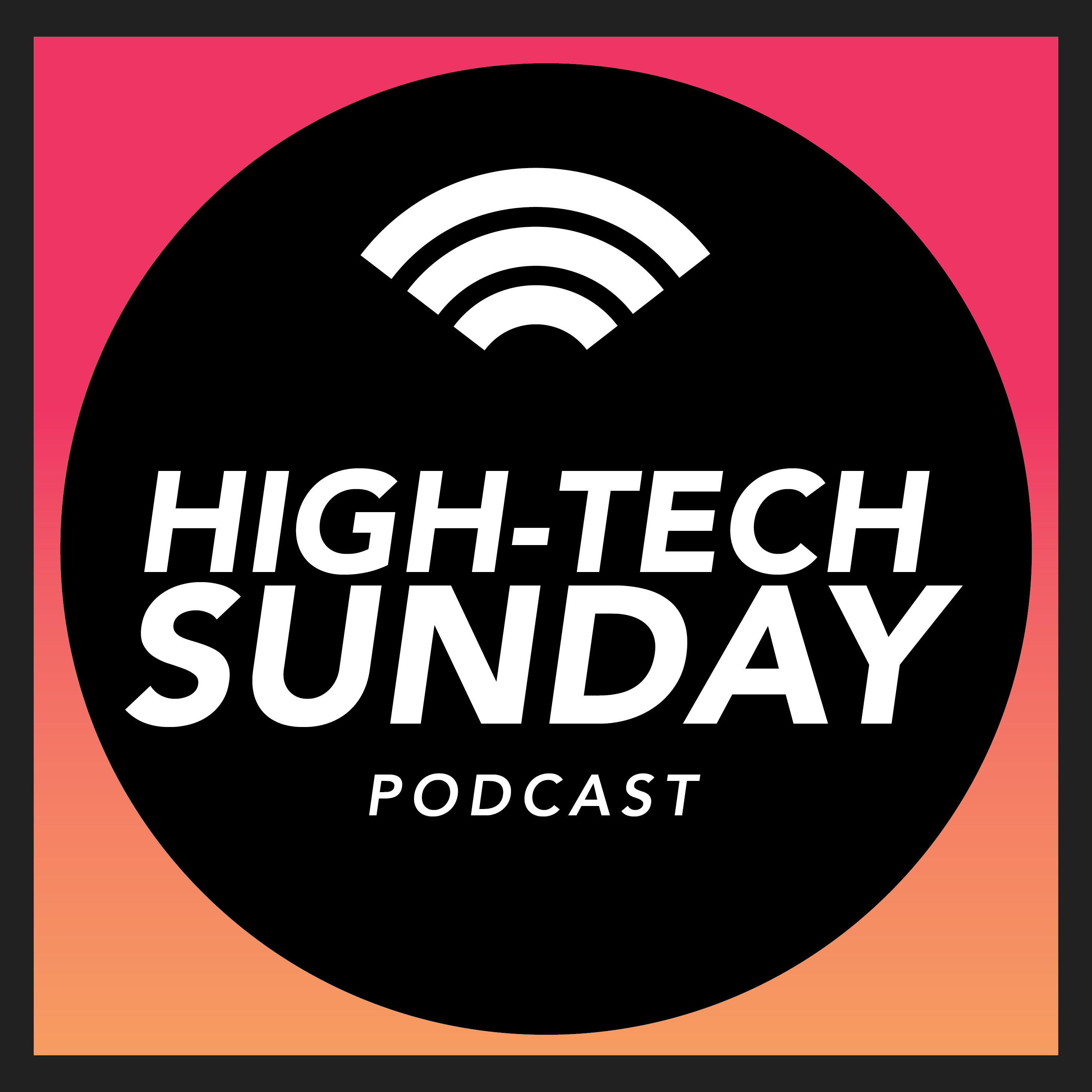 High-Tech Sunday will be a one-hour conversational style program where alumni would engage and inform the audience about professional development utilizing spiritual philosophies. Weekly discussions will be focused around topics like professional development, science and technology, workforce and family balance, ethics, and respect for others. Stemming from each of these five principles, the weekly events will focus on discussing and analyzing the societal problems at the intersection of technology and culture through a lens informed by spiritual philosophies.
Episodes
Sunday Oct 24, 2021
Sunday Oct 24, 2021
CCG Media presents High-Tech Sunday. On today's episode of High-Tech Sunday, our hosts, Dr. Mark Vaughn sits down with President and CEO of Advancing Synergy, LLC and Co-Founder of Health Tech Alley, Dr. Arti Patel Varanasi, for a conversation on Curiosity in Action: Aligning Passion, Skills, and Knowledge. 
Dr. Varanasi has over 25 years combined experience in cancer research, advocacy, capacity building, public health and project management and maintains close ties to the medical, public health and research community. Advancing Synergy served as the technology partner on a grant awarded to Mercy Medical Center in Baltimore, MD from Susan G. Komen for the Cure® to provide virtual, personalized support to women undergoing breast cancer treatment through an innovative technology. Arti co-founded Health Tech Alley to deliver on the promise of health tech for all by serving healthcare organizations in providing quality and affordable healthcare. 
Dr. Varanasi serves as the Chair for many health, entrepreneurial, and technology communities in the DC-Maryland-Virginia area. 
Stay up-to-date with Dr. Varanasi, Advancing Synergy, LLC, and Health Tech Alley via the links below:
If you would like to contact Dr. Varanasi, please send an email to either of the addresses below: 
avaranasi@advancingsynergy.com

 

avaranasi@healthtechalley.org

 
Career Communications Group's High-Tech Sunday looks at professional development in technology through the lens of spiritual philosophies. In a time when digital information is critical more than ever, this weekly program is produced by and for CCG's community of alumni and professionals in science, technology, engineering, and math (STEM) fields, thought leaders, and aspiring students, to bring a concentrated discussion around technological advancements and achievements based on universal moral principles. The one-hour podcasts will be streamed every Sunday. The podcasts can be accessed through the BEYA Facebook page, Women of Color Facebook page, and CCG YouTube page ​in addition to Apple Podcasts, Google Podcasts, Podbean, and Spotify. Please join us next time.